Woolston Eyes Monthly Sightings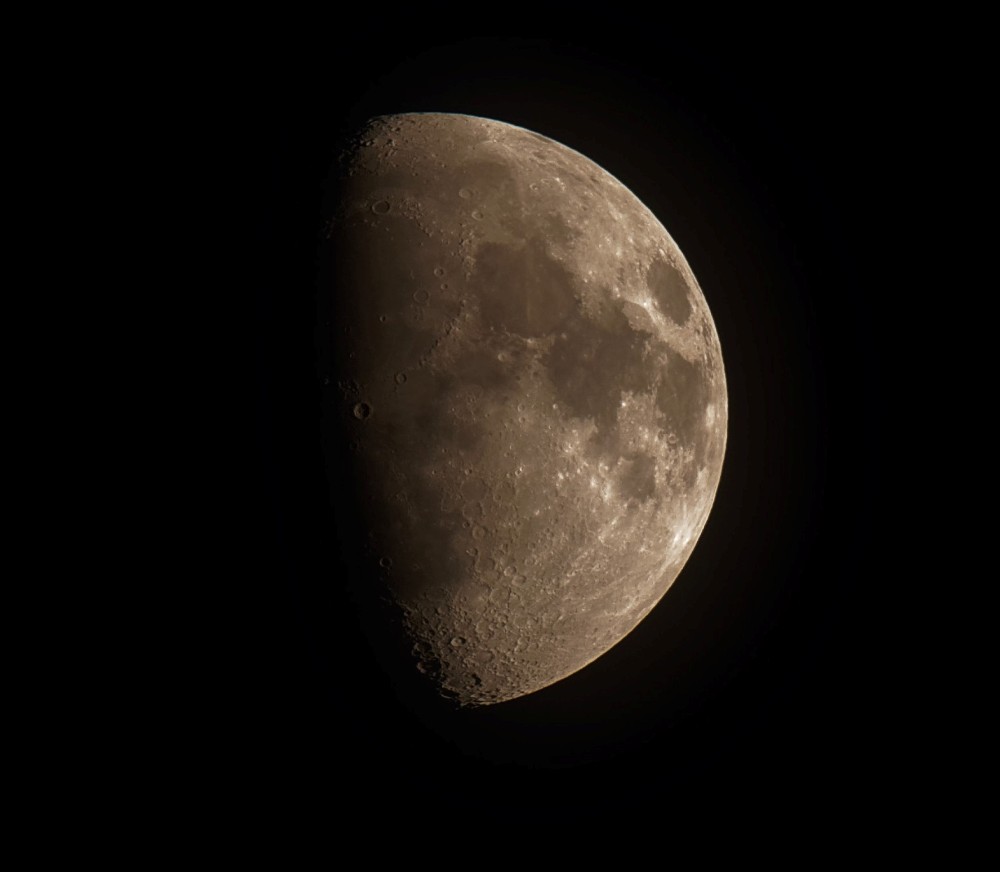 David Bowman
2019-01-15
The No.3 bed Starling roost continues to grow, with an estimated 20,000 present tonight, dropping in to two separate parts of the reed-bed at 4.20 pm. While the murmuration was in full flow a Peregrine arrived to make two lightning stoops through the flock and two or three Sparrowhawks were also active. Earlier in the day, Dan Gornall reported 14 Bramblings under the Morgan Hide feeders.
Photo of the rising moon over No.3 bed tonight
Cheers David Bowman
Submitted by: David Bowman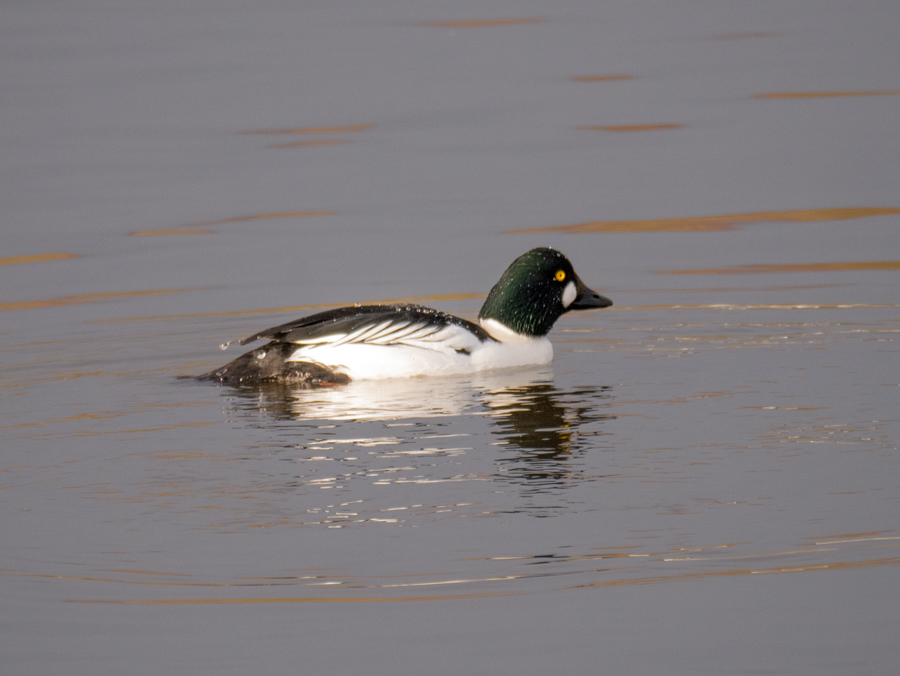 2019-01-11
One of the 5 Goldeneye currently on the Weir Basin (4 males and 1 female.
Submitted by: David Spencer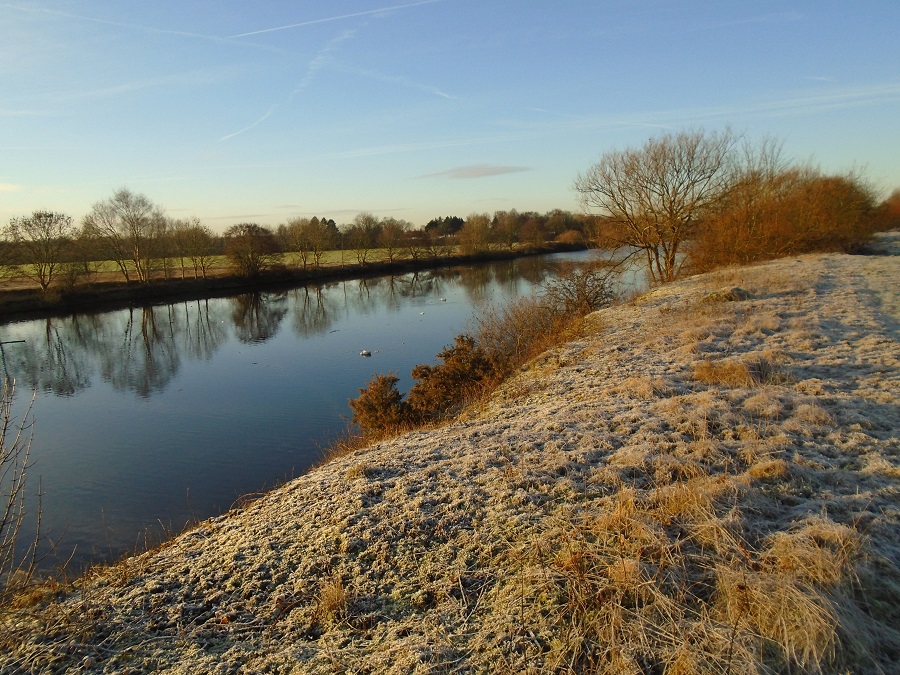 Dave Hackett
2019-01-09
A very frosty start and the cold weather has produced an influx of Tufted Ducks with a total of 607 across the reserve, of which about 300 were at Bollin Point. Two Little Grebes were at Latchford Locks and a third on the river. There were four Bramblings under the feeders on No.3 bed where two Grey Squirrels had no problems accessing the new feeders! A Sparrowhawk caused panic amongst the flock of Teal. A Raven flew north-west over No.4 bed. Photo; morning over the canal
Submitted by: Dave Hackett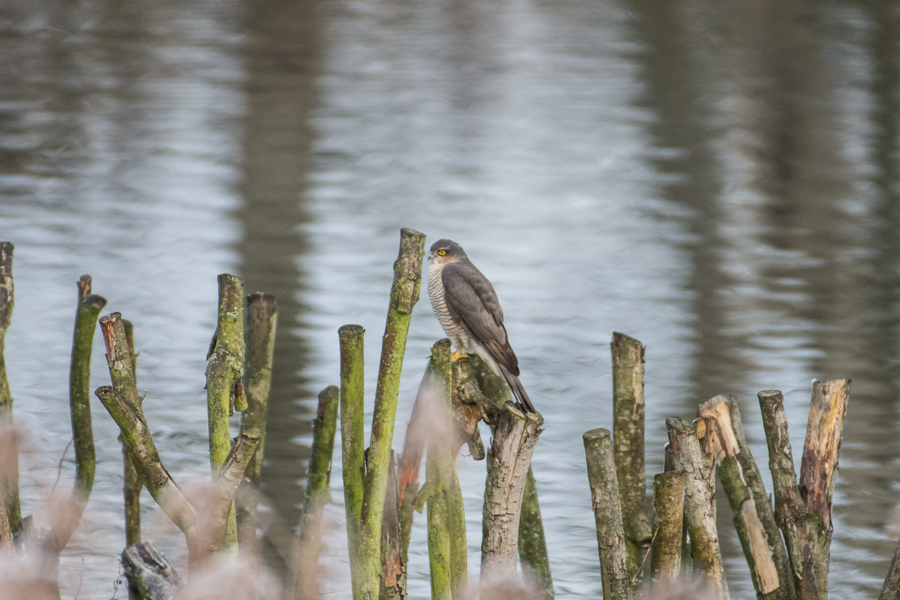 Keith Gallie
2019-01-02
a nice walk round number 3 bed this morning had my lunch in the Rotary hide and while there saw this Sparrowhawk perched, a decent flock of Siskins, was hoping for Brambling but couldnt find any, 3 male Goldeneye at the weir
Submitted by: Keith Gallie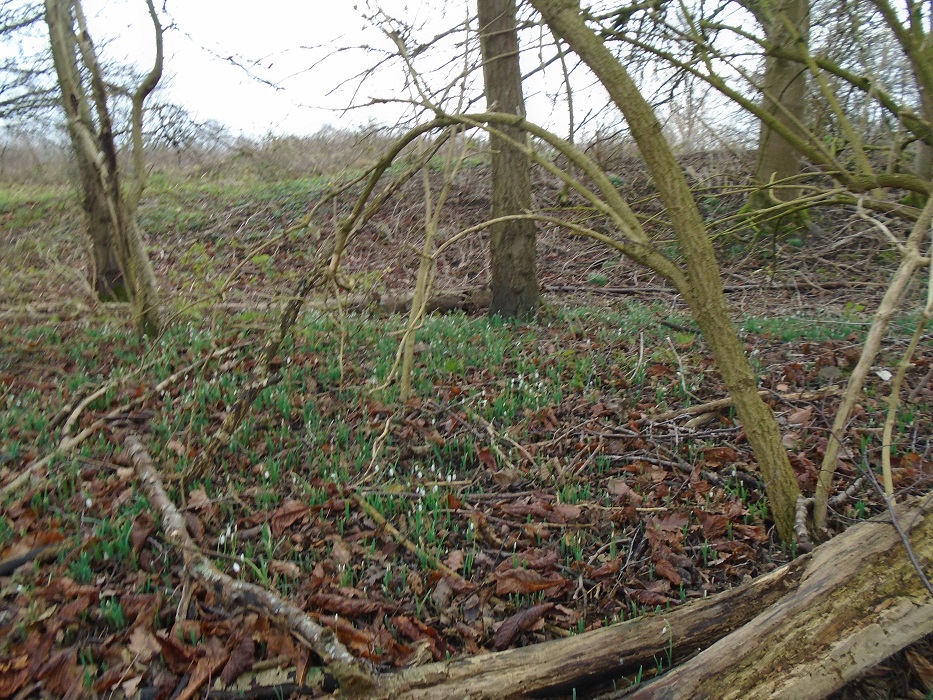 Dave Hackett
2019-01-02
A cold start to the New Year but it remains fairly quiet as regards bird movements. the flock of Siskins referred to above was certainly the highlight. Also of note were 3 male Goldeneye in the river basin and reserve totals of 257 Tufted Duck and 127 Mallard. The Snowdrops on No.3 bed have begun to flower which is exceptionally early and due to the mild winter so far. Photo; Snowdrops
Submitted by: Dave Hackett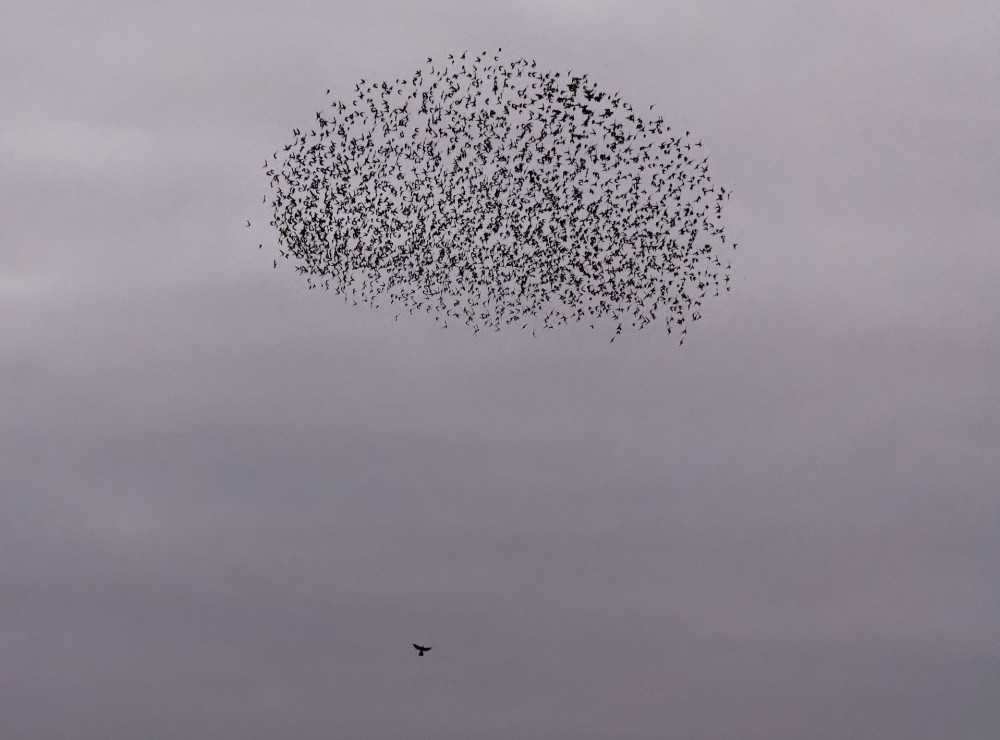 David Bowman
2019-01-02
Happy to report that the stairs to the Morgan Hide have now been repaired and the hide is open for viewing. Very timely, too, as there is the beginnings of a Starling roost, which has been holding about 10,000 birds for the past few nights. This evening it attracted a male Peregrine and two or three Sparrowhawks. Other sightings included 30 Siskins, feeding in the Alders along the South Bank, a few Bramblings under the Morgan Hide feeders and a Willow Tit in full song outside the hide. Off to the Cairngorms tomorrow for ten days and hope to find that the Starling roost has grown significantly by the time I get back. The photo is of a Sparrowhawk climbing vertically to try and snatch a Starling out of one of tonight's groups of Starlings.
Cheers David Bowman (with David Spencer and Dan Gornall)
Submitted by: David Bowman